One solution for all your event Networking sessions

RoundTable Seating
---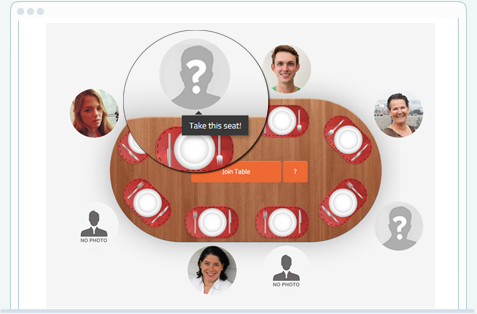 Show attendees an overview of tables & who is attending to let them book their seats strategically.
1on1 Meetings
---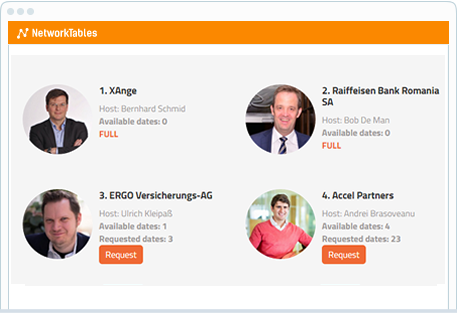 Show your attendees their best matches & generate a perfect meeting time-schedule with our timeslot algoritm.
Session Booking
---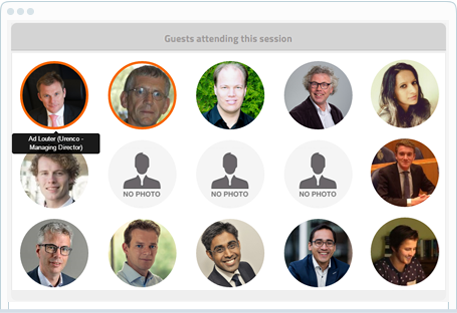 Attendees fill their personal schedule with sessions pre-event and get insights on who else is attending.